Mitten Exteriors LLC
Roof & Exterior Cleaning
Serving West Michigan
Quality Professional Roof & Exterior Cleaning
Mitten Exteriors can make it happen.
Home Exterior & Roof Cleaning
Are you tired of the moss or black streaks growing on your roof? Do you have siding that is turning green in those shady areas? We can help bring back the shine to your property and have it looking new again.
Here at Mitten Exteriors, we are qualified and experienced to wash the outside of your home or business property. We utilize the latest cleaning techniques and cleaning products to get the job done right.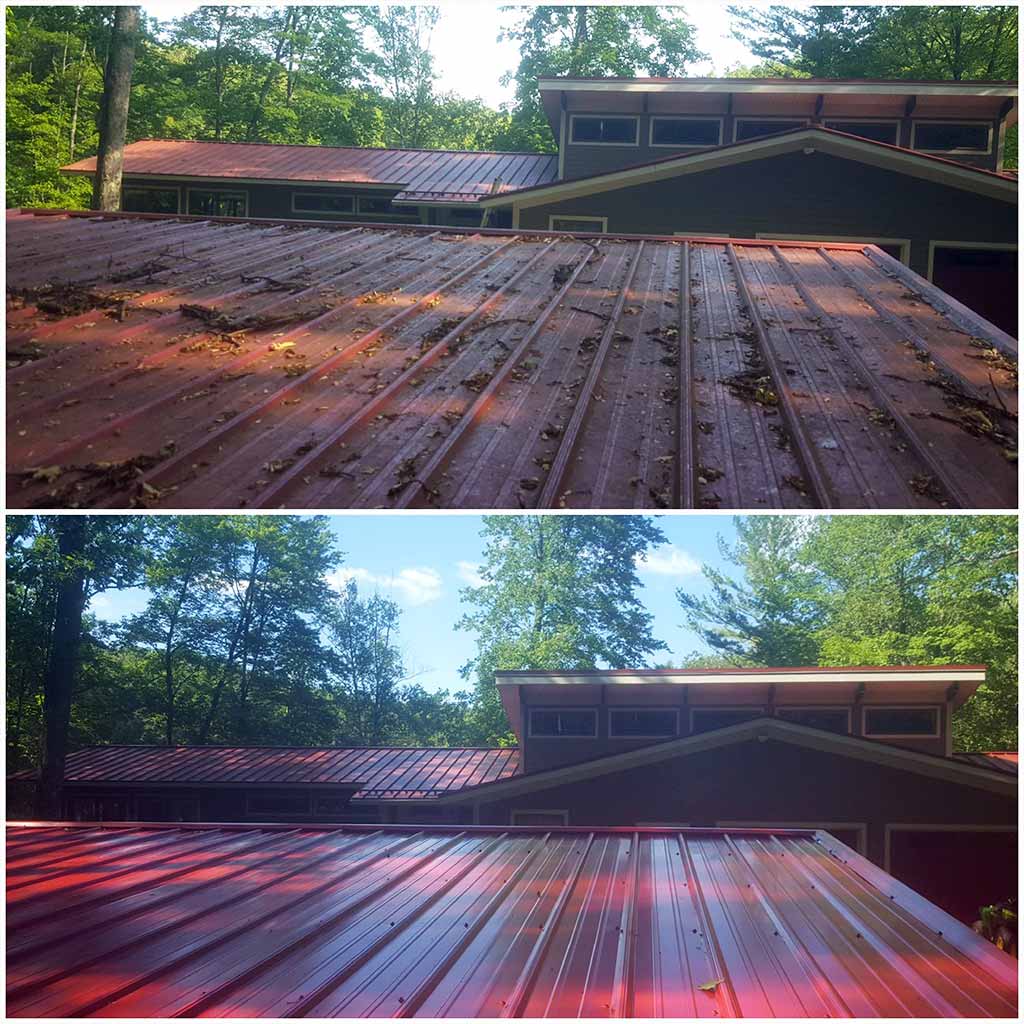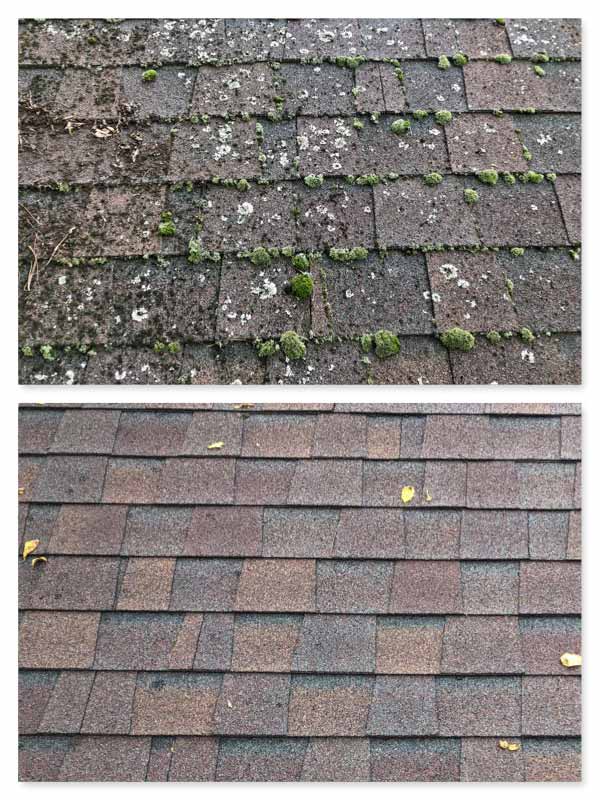 Our Softwash Cleaning Process
Roofs and siding can be irreparably damaged by pressure washers. To prevent this issue, and to get the best exterior cleaning results possible, we utilize a process known as soft washing on most roofs and siding.
This procedure uses low-pressure and relies on specialized biodegradable cleaning products to kill and remove moss, lichen, stains, and algae.
Roof Wash
We start by blowing off any type of debris that is on the roof and in the gutters. We inspect the roof while we are up there and look for any problem areas that should be addressed. We will gently treat your roof with our soft wash system, allowing the cleaners to do the work. This method is recommended by shingle manufacturers. You will be able to notice a difference immediately but it may take some time in heavy growth areas to come totally clean. A roof wash costs a fraction of the cost of a new roof yet will leave your roof looking new again and will extend the life of the roof.
House Wash
We use our soft wash system to wash most exterior cladding surfaces. The outside of gutters, fascia, soffiting, and siding are treated with a cleaning solution. We let the cleaning solution do the work for several minutes, scrub where necessary, and use a low-pressure rinse. This will leave the exterior of your home sparkly clean and should remain that way for at least a few years.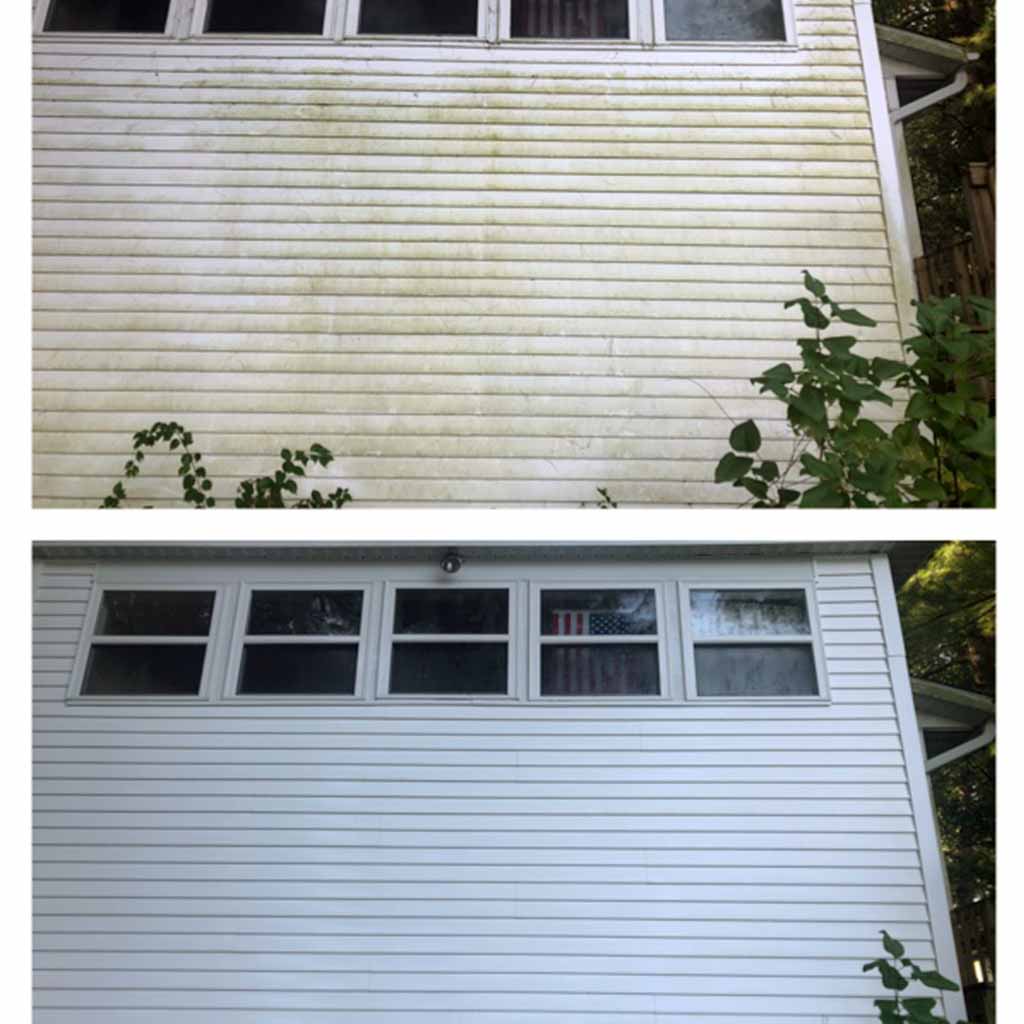 Pressure Washing
We use our commercial power washing equipment on some exterior surfaces such as concrete, brick, and wood. If you have a driveway, walkway, deck or dock that needs to be cleaned, pressure washing is our solution. Years of grime and dirt can be removed by our pressure washing professionals.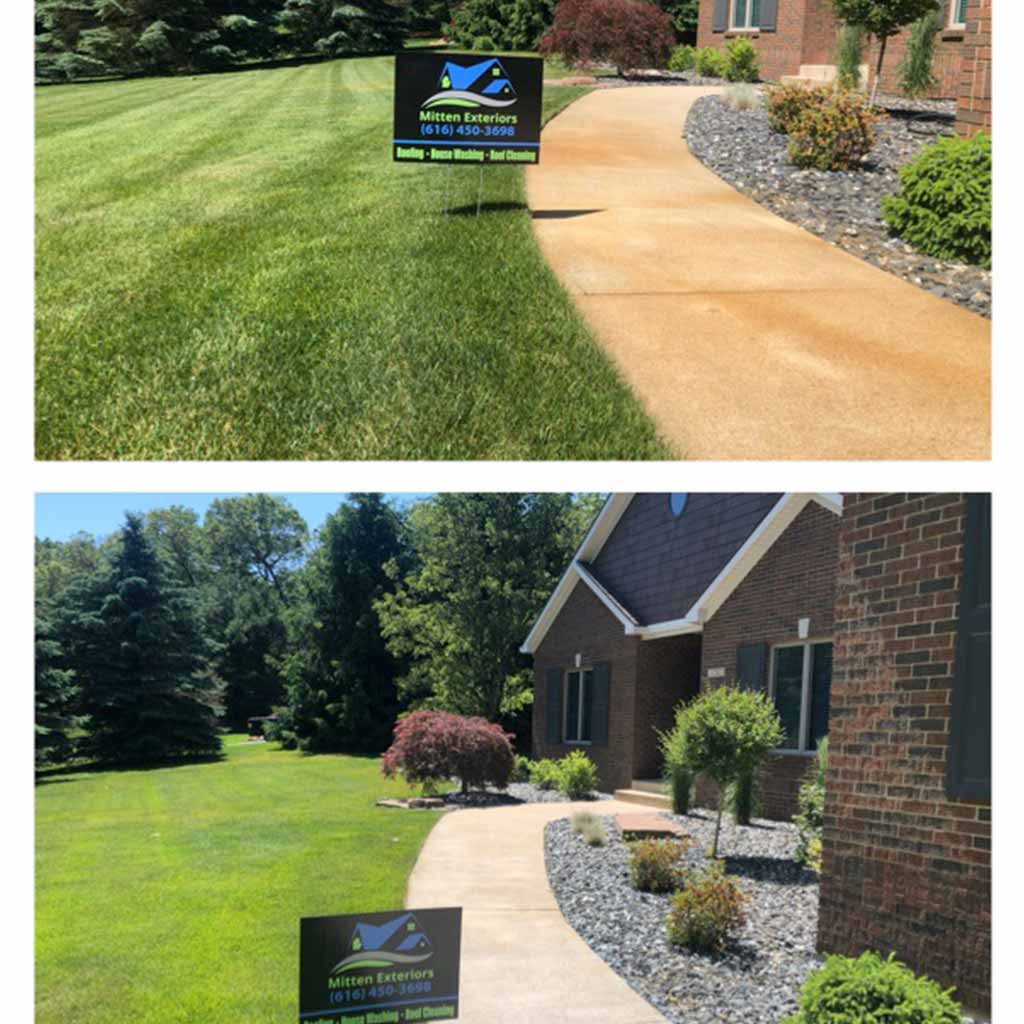 Our 3-Year Warranty Period
We offer a three-year warranty on our roof and exterior cleaning services.
What does this mean? If algae, lichen, or moss begins to grow back within three years from the date of your cleaning service, we'll come out and clean it for free.
Don't wait any longer! Get a squeaky-clean home exterior and extend the life of your roof right now.