Mitten Exteriors LLC
Roof Installation & Repair
Serving West Michigan
Quality Professional Roof Installation.
Mitten Exteriors can make it happen.
Our Roof Replacement and Repair Process
After contacting us by filling out the contact form or giving us a call we will schedule a free assessment. To perform our assessment, we have an experienced estimator/roofer from our team complete a roof inspection. If you have a leak, we will determine the root cause of the problem and recommend a solution. If there is no current problem but you know it's time for a roof replacement, we can discuss the various roofing material options that are available and provide a free estimate. If you are building a new home and would like a quote on a new roof, we can review the blueprint and provide our recommendations and a free estimate.
When you hire us, you can expect good communication, hard work ethic, the job to be done in a timely manner, and quality workmanship.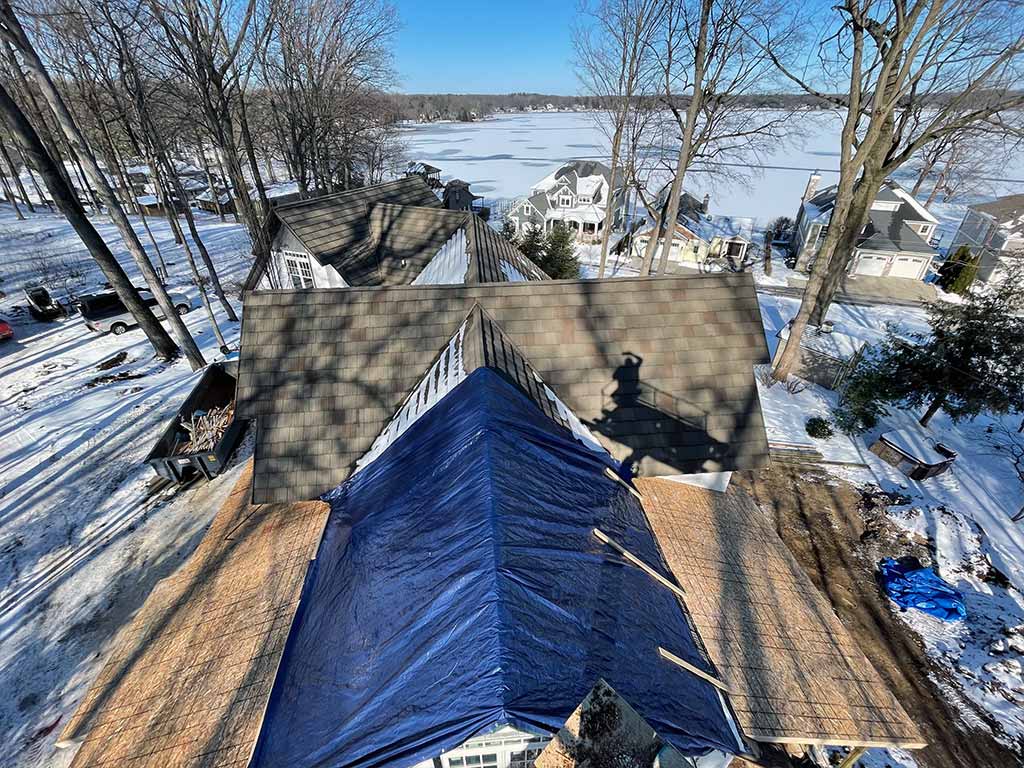 Our Roof Installation Types
When you are replacing your roof or building a new home in Michigan, you're faced with selecting from many roofing options. Our climate presents challenges and selecting the type of roofing to protect your home from harsh winters, heat, and moisture is an important decision.
 We offer various roof types that are stylish and protective, including:
Stone Coated Metal Roof
The strength and durability of a stone coated metal roof is combined with the versatile good looks of a shake, shingle, or tile style and can provide an optimal roof solution. You'll never have to buy another roof in your lifetime! The metal panels have a unique interlocking system to withstand high winds and have a 120 mph wind warranty. It has a class A fire rated material, has a class 4 impact resistance to withstand hail, and is freeze-thaw resistant.
With us, you can choose from the following types of stone coated metal roofing:
Shingle XD — Provides a bold appearance of a heavyweight architectural shingle. Lightweight yet durable, traditionally-designed homes will benefit from this style.
Shake XD — Classic beauty and architectural detail of a thick, rustic, hand-split wood shake.
Villa Tile — Elegance and architectural detail of an old-world Italian tile. It's an excellent alternative to clay and concrete tile.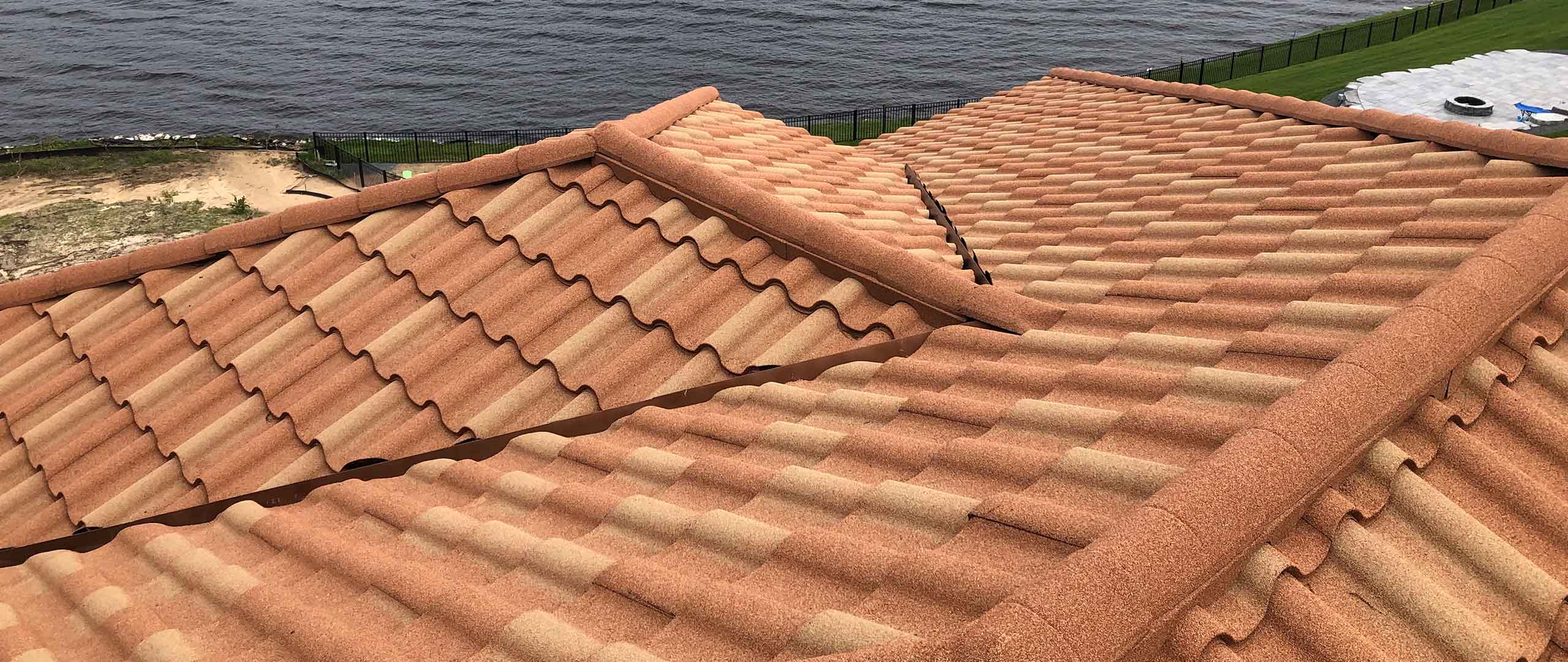 Standing Seam Metal Roof
Another attractive and highly durable option is a standing seam metal roof. Standing seam is a high-end upgrade and an undisputed step up in quality and longevity from the classic corrugated and ribbed style metal roofs. The ingenious design of standing seam metal roofing features it's characteristic raised seams, with no exposed screws in the roof, which helps minimize the chance of a roof leak down the road and provides a clean contemporary feel.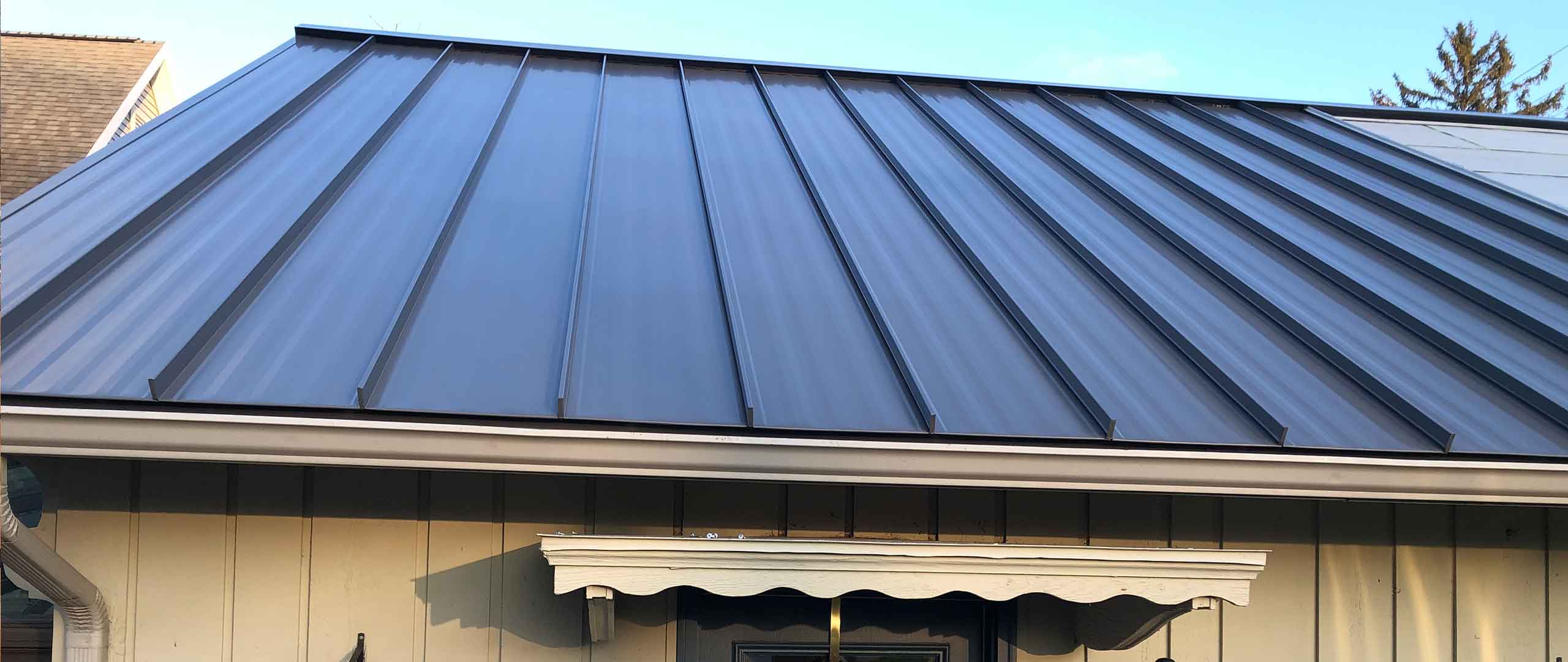 Asphalt Shingles
Asphalt shingles are the most popular choice due to lower initial cost and are available in a wide array of colors. Asphalt shingles are versatile and work well with complicated rooflines. In the extreme weather conditions that Michigan poses, the average lifespan of asphalt shingles is 15-20 years.  Some manufacturers offer premium grades that can extend the lifespan.